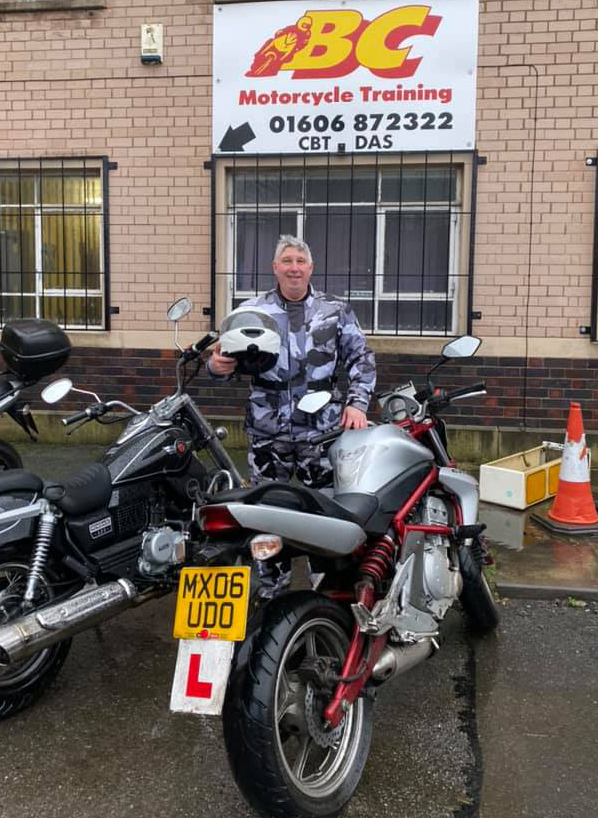 DAS Training
Once you have passed your C.B.T. you can take your Motorcycle Theory Test and then, depending on your age and your circumstances, there are 3 options for you:
Category A1 – Light Motorcycle Licence. For anyone age 17+ but only and option for ages 17 to 19. It requires you to take your test on a bike between 120-125cc and a power output of no more than 14.6bhp. You can then ride any bike up to 125cc with a maximum power output of 14.6bhp.
Category A2 – Standard Motorcycle Licence. For anyone age 19+ and the highest allowed for anyone under the age of 24. It requires you to take your test on a bike at least 395cc with power output between 33bhp and 46.6bhp. You then can ride any bike up to 46.6bhp. After 2 years of holding an A2 licence you can then upgrade to the A category.
Category A – Unrestricted Motorcycle Licence. Available for those aged 24+ or currently held an A2 licence for 2 years or more. This requires you to take a test on a bike of at least 595cc with a power output of at least 53.6bhp. Once passed you can then ride any sized bike without power restrictions.
So, you can get your full (category A) motorcycle licence using the direct access scheme (DAS) if you're aged 24 or over. You'll have to pass the motorcycle practical tests on a machine of at least 40 kW (53.6 bhp).
Taking Direct Access means you'll have a full motorcycle licence without previously holding a licence for a smaller bike for two years – you'll have no restriction on the size of machine you can ride.
While you're practising for direct access, you can use any size of motorbike bigger than a learner motorbike but you must
be accompanied by a qualified approved trainer riding another motorbike and in radio contact with you
wear fluorescent or reflective safety clothing while you're being supervised
have L plates (D plates in Wales) fitted
follow the provisional licence restrictions